The Future (and History) of Earned Value Management
Journey Towards Revolutionizing EVM
Complex, risky projects have been a challenge since the Pharaohs of Egypt built their iconic pyramids five millennia ago. Today, government agencies and their contractors use six decades-old Earned Value Management (EVM) to tackle them. We have certainly advanced today, but what can we learn since EVM arose in the 1960s to help us manage large-scale projects? Let's explore earned value past, stop at modern EVM, and then leap into a future, revolutionary EVM.
What is EVM?
Earned Value is a project management practice integrating project work scope, schedule, and cost to measure project performance. Ultimately, Earned Value Management is about managing proactively to avoid unpleasant surprises using management by exception. EVM provides managers with options for making quicker and smarter decisions to deliver on scope (capabilities), schedule deadlines, and cost targets. EVM helps focus management attention on cost and schedule variances that exceed thresholds: the outliers. So, when someone asks which is more important: Scope, Schedule, or Cost? The answer is YES!
An Earned Value Management Scenario
There are two questions every project manager wants to be answered. One is about the schedule, another about the budget. 
If we are 6 months into a 12-month project and have spent half of our budget:
Are we on, ahead, or behind schedule? 
Are we on, under, or over budget?
The answer always depends on whether we have finished half of the project. Earned Value doesn't just answer the questions, it quantifies how many months early or late, how much we have underrun or overrun our budget, when we are likely to finish, and how much it will cost when we do. 
This article will break down the Earned Value Management story into four parts:
Download our Earned Value Management Guide here!
1. The History of Earned Value Management Concepts and Policy
Concepts
Earned Value didn't earn its name until 1962. The timeline below highlights some key concepts and terms that influenced the EV we know today. 
Industrial engineers grappled with how to standardize work and improve efficiencies. A key concept came from time-motion studies and observing the standard hours it took for repeatable work. To come up with standard hours, you had to track actual hours, of course. And the aim was to claim performance with earned hours as you completed factory work. 
Other early concepts that informed EV were the still-foundational project schedules. Depicting project status on a page is what made the Gantt chart a standard report we still find over 100 years later in most modern project management tools. One could argue that EV has always been schedule-driven since the PERT and PERT/Cost concepts were the precursors to today's schedules. PERT led to the critical path methodology and the concept of driving and critical paths to focus our attention on high-impact tasks. 
One could argue that EV terminology got off to a decent start with the early title of Cost/Schedule Planning and Control Specifications, or "C-Spec". The "spec" probably appealed to engineers and managers who would become the first cost account managers and then control account managers, but it also implied a minimum requirement to meet a specification. The next name for EV was the Cost/Schedule Control Systems Criteria (C/SCSC) or C/S-Squared. Both titles gave Cost and Schedule equal weight. The name later changed to Earned Value Management System or EVMS and that has stuck. 
Policy
The US Air Force, US Navy, US Army, and NASA were leaders in the early days of EVM 1.0 and continue to be major forces in EVM today. In time, the US Department of Defense (DoD) issued policies and guidance. Eventually, the Defense Contract Management Agency (DCMA) and the Office of Acquisition Data and Analytics (ADA) – formerly the Performance Assessment and Root Cause Analysis (PARCA) – took on the mantle of EVM compliance, policy, and guidance for the DoD.  Other US government agencies followed suit over time with the US Department of Energy (DoE) and others contributing to the ever-growing body of knowledge for EVM. 
Over the years, perceptions of EVM's value, importance, and–frankly–effectiveness have fluctuated. Some government and contractor leaders have viewed EVM as costly and administratively burdensome. But after six decades, EVM has proven necessary to assure stakeholders–including taxpayers–that large, costly projects are effectively managed. In 2011, the DoD introduced the "Business Systems Clause," which gave EVM some teeth. It threatened contractors with payment withholds if the EVM systems were not up to snuff. EVMS compliance–or more precisely non-compliance–has since become an issue contractors take seriously. 
The Future of EVM Concepts and Policy
It's good that stricter policy motivates contractors to adhere to EVM requirements. However, we think that businesses should use EVM because it's smart to do so—not just because the rules and regulations require it. In the years ahead, we expect EVM policy will evolve in ways that reduce administrative burdens while ensuring good rigor and cadence. Agencies will make even more moves to make EVM compliance less painful. Contractors will embrace EVM because it's smart business and will follow what we call "performance-driven compliance" where compliance focuses on poorly performing projects or control accounts that need management help to succeed. 
The future of EVM hinges on how PM professionals perceive the EVM career path. Project Managers, Engineers, IT professionals, planners/schedulers, and project controls / EVM / Supply Chain / Financial analysts all seek and deserve EVM career paths worthy of their crucial roles in making projects successful using EVM. 
A future EVM might focus on performance-driven compliance and ultimately move to a place where compliance is invisible to the project team because it is inherent in the processes, tools, and how project teams use EVM to focus on successfully delivering projects.
The Evolution of EVM Reporting
The Future of EVM Reporting
In the future, we believe that EVM reports will live in real-time, rather than with weekly or monthly snapshots to be more forward-facing. It will be more visual and interactive—with point-and-click controls for modifying visualizations and exploring different views. EVM reports may also include AI-enabled technology. Tasks and projects could have AI personas and alert you to performance and compliance issues, risks, and opportunities. Additionally, AI systems could auto-generate a podcast, narrated video, slideshow, or decision tree recommending actions and decisions. 
2. The Evolution of EVM Training 
Training is a vital part of EVM. New team members have to learn or stay abreast of:
The government agency or contractor corporate command media (i.e., policies, directives, guides, instructions, job aids).
The unique project work scope, schedule, budgets, and previously written variance narratives
EV processes, tools, and terms that vary across organizations and even projects
Many organizations offer EV certification programs for their EV/business analysts, planners/schedulers, control account managers, and project managers. They also offer specialized training for supply chain management/material EV managers and analysts. 
In the early days, EVM training involved training users on the Command Media, EVM System Description documents, Program Instructions, and Desktop Guides. These dense documents are painstaking to read and slow to update. Today, too much EVM training still relies on death by PowerPoint with large or numerous training modules that readers get to page through or sit through. There are workshops and bootcamps for more interactive training, but many would agree that EVM training continues to be dry and unengaging. This is true for many business topics, so EVM is not alone in this dreary training space. 
Some government agencies and many contractors do have comprehensive EVM certification programs with quizzes and case studies that attempt to ensure a minimum level of comprehension and learning. These programs are effective and useful, but many would agree that EVM is best learned on the job while working with EVM terms, acronyms, concepts, metrics, and live data during the repeated monthly cadence to truly get EVM, much less master it. 
The Future of EVM training
In the not-too-distant future, we expect to see simulation training that exposes trainees to complex and emergency scenarios that will sharpen their skills and ability to respond. This type of training will be modeled after simulation training for fighter jet pilots. This could include putting EVM trainees in a metaverse "combat simulation" environment where the trainee must act when a project is behind schedule and overrun or faces a nuanced EVM policy or compliance issue.
Future EVM training could use more synchronous and asynchronous learning. The former includes in-person and online training and interactive workshops. Even better would be Just-In-Time (JIT) training modules, job aids, AI assistants, and a growing number of other technology-enabled formats like gamified training. Regardless of which way to learn, training will still likely entail quizzes to motivate participants and certify that newly hired EVM staff and even experienced PM professionals fully understand the EVM concepts, processes, tools, and data. 
We see learning and development programs adopting both animation and artificial intelligence to help data, terms, and formulas come to life. Thirty-second animated clips will replace standard definitions and formulas as part of asynchronous and synchronous learning. 
We also see an interactive EVMS. Instead of going to a giant document, paging through the table contents, and digging up the information you need, an interactive EVMS lets you have a conversation with it. Just tell the AI system what you need and it responds immediately. It's like having an expert assistant who knows the EVMS by heart—both EVM teams and government auditors could use this technology to do an instant data trace whenever it's required.
3. The Evolution of EVM Tools, Technology, Data, and Metrics 
EVM Tools and Technology 
Some great EVM tools have been with us for over six decades. Some endured because they offer simplicity and can easily share data from other tools. Some tools are a step up from prior tools. Yet the tools often rely on old table views from paper to computer–both 2D. Yet even as these tools continuously improve graphics and charts, they fall short of revolutionizing how we see and interact with data.
The table below gives a nod to some EVM tools in categories often used for building up EV data, generating cost and schedule performance and compliance metrics, and visualizing data in new ways. The rightmost three columns exemplify EVM 2.0 where we start to see cool visualizations and move into Agile EVM for software and other projects.
The Future of EVM Tools and Technologies
The leap we could use for EVM 2.0 is that from 3D interactive data you can almost touch to 4D visualizations that come to life with movement, sound, and the animation of data and information through time.  
EVM 2.0 encompasses Augmented Reality (AR), Mixed Reality (MR), and Virtual Reality (VR). While these terms might seem novel to some practitioners, they have been around for the last 20 to 30 years and fall under the umbrella of immersive technologies. With the right computing power and gadgets, these technologies have become–pardon the pun–a reality. The table below shows concrete examples of practical uses of immersive technologies for EVM:
| EVM Topic | Practical Applications | Benefits |
| --- | --- | --- |
| Concepts & Terms | AI Assistants and Chatbots could instantly find an acronym, term, metric formula, or concept.  | Flattens EVM's steep learning curve by giving practitioners easy access to explanations of concepts and terms. |
| Policy | An AI Assistant, Chatbot, or Virtual Assistant could answer your FAQs and explain why the policy matters, the risks of non-compliance, and some nuanced options.  | Keeps busy practitioners up to date on evolving policies issued and mandated by multiple agencies. |
| Reporting | Mixed Reality (MR) can be used to run through the virtual critical path, leaping from one task to another, and finding bottlenecks and constraints. Practitioners could resize a chart or graph and drill into data from a holographic display of our EV data.  | Provides a holistic view of time-phased EV data, such as schedules and Control Account Plans. Virtual drill-downs could enhance filters, sorts, and pivot tables. |
| Tools & Technology | AI bots can speed up and ease the process of data entry, data validation, fixing data issues, and after-the-fact validation.  | Enables PM professionals to make bigger decisions, track actions, and resolve issues. |
| Training | Using VR or AR for training and onboarding. VR or AR-powered training could include real-world PM scenarios.   | Speeds up onboarding new hires and improves the effectiveness of ramping up the knowledge and skills of teams. Turns impactful training into a competitive advantage in an industry where talent is in short supply and lack of training is a common complaint cited by professionals who quit. |
| Data & Metrics | Animated AI could bring data objects to life, alert professionals to risks emerging from projects, and control accounts, and tasks. AI could enable data objects to monitor themselves. | Removes the element of risk and surprise from projects, CAs, and tasks, while allowing PM professionals to focus on delivering the project work scope–not administrivia.  |
| Surveillance & Compliance | Virtual CAM interviews with AI virtual assistants asking questions and helping to explain concepts and data to help Control Account Managers prep for and succeed in Integrated Baseline Reviews and Joint Surveillance Reviews.  | AI could radically streamline today's time-sensitive, logistically challenging (with multiple rounds of CAM interview preparation and data traces) process and reduce the cost and disruption to project delivery.  |
AI-based tools will also transform the way EVM professionals interact with EV data. Animated AI for EVM will breathe life, personality, and intelligence into projects and tasks. Plus, virtual reality and digital twin technology will allow EVM professionals to immerse themselves in a live, 3D replica of their projects for what-if scenarios and deeper dives. 
3. The Evolution of EVM Surveillance and Compliance
Compliance
The DoD's EVM System Implementation Guide (EVMSIG)  states that EV data "must be timely, accurate, reliable, and auditable." Compliance is a trust-but-verify approach to ensure that an organization's project management systems are, indeed, able to achieve these goals. 
In the early days, US government agencies and services like the DoD's Air Force and Navy, and NASA advanced early concepts that led to the C-Spec and ultimately became the Cost/Schedule Control System's 35 criteria and then Earned Value Management System's 32 guidelines. The DoD's US Air Force, Navy, and Army (the "Triservices") championed early earned value and implemented the concept of EVMS Validation Reviews that would undergo various name changes including validation, certification, implementation, or simply compliance reviews. 
From the earliest days, EV was about achieving standardized objectives for sound project management. The name evolved from a specification (essential technical requirements), a standard (meeting requirements in a reliable, repeatable fashion), and then guidelines (general rules or advice). Historically, EVMS validation, or certification, has been a laborious, painful process. It still takes logistical hoops, teams of reviewers, painstaking data traces, and can result in Discrepancy Reports or even the dreaded Corrective Action Reports (CARs). The latter then entails time-intensive and costly root cause analysis, corrective action planning, and follow-up. 
Surveillance
Surveillance is a subset of compliance and refers to routine monitoring to ensure compliance. Government agencies like the DCMA, APA, GAO, NASA, and others have their teams who conduct compliance and what we call "external" or "joint" surveillance reviews that are usually scheduled by the fiscal year and involve some randomness and sampling to kick the tires on contractor EVM systems. Often these will focus on particular process areas or metrics within the 32 EVMS guidelines and the many automated and manual metrics used to test data validity. External reviews are conducted or led by government teams. Joint surveillance reviews or assessments are collaborative reviews between the government or customer and the contractor teams. If issues are found, they fall into a range or degree of significance and are called Discrepancy Reports (DRs) or Corrective Action Reports (CARs). Some refer to government CARs as gCARs. 
Larger contractors tend to create their own internal surveillance teams that conduct routine internal surveillance reviews and try to stay ahead of external surveillance and sometimes issue internal CARs (or iCARs) to reinforce the importance of maintaining compliance across the contractor's portfolio of projects. 
The Future of EVM Surveillance and Compliance
At its best, the intent of the 32 guidelines should define minimal compliance rather than a hard line on how to do things. EVM 2.0 can generate even wider acceptance and the demand for being more agile, flexible, and encouraging creative and even unorthodox approaches. 
More recently—out of necessity—the concept of third-party certifications or even self-certifications have come into vogue. The sheer volume of organizations and programs to certify and the constraint of limited staff from compliance and surveillance organizations is driving this move.
The future EV will embrace Third-Party Certification and Self-Certification–but the right automation will add built-in data verification and validity to make certification more seamless, transparent, and ease the burden of EVM compliance and surveillance.
4. What EVM's Past Says About Its Future
As always, our goal at AzTech is to illuminate the most exciting nuances of the Earned Value Management field—while emphasizing its potential to transform any project into a well-oiled, high-performing, compliant EVMS. We recognize that the task of making EVM exciting isn't always easy—especially when you don't have the historical context that decades in the industry provide, which is one of the reasons we wrote this in depth blog. 
The future of EVM training, tools, and data will include gamification and even gambling–elements of fun, play, and betting on project outcomes. Pivoting to these aspects of project management will help bring EV into its third quarter century and inject new energy and even better results for the delivery of complex projects.
Moreover, with new and innovative technologies on the horizon for EVM in the years ahead, we are now presented with the opportunity to change the shape and future of EVM—while making it more efficient and enjoyable. We don't know if the ancient Pharaohs would agree—but at AzTech, we think project management should be imaginative and exciting. Let's make it that way!
---
---
---
Subscribe to our Newsletter:
Services
The latest innovation fueled by 30 years of service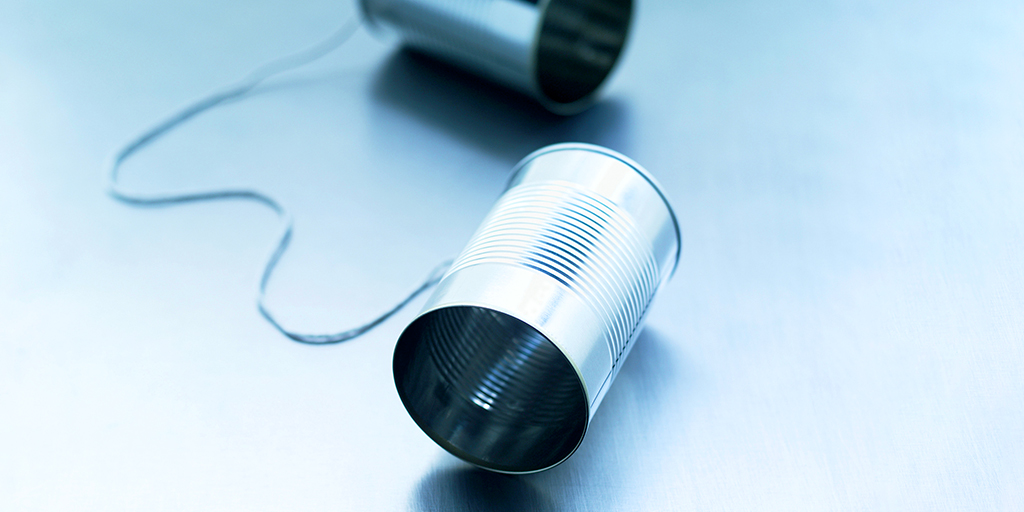 Contact Us
Great relationships start with a conversation