Remote Earned Value Management Strategies in a Post-Pandemic World with Agile EVM
What many believed was a temporary remote work phenomenon during COVID-19 is on track to become the new normal. Today, as the pandemic gives way to The Great Resignation, knowledge workers are scarcer than ever, and those that remain in their jobs want to work from home or in a hybrid work environment. In fact, a 2021 Owl Labs study showed that 48% of employees would rather quit their jobs than go back to 100% onsite work. 
This certainly impacts project management and earned value management professionals. Some EVM firms are even starting to give their teams the remote and flexible work they want—and it's helping reduce attrition and attract top talent. However, remote work also presents two challenges from a PM perspective:
Out-of-sight-out-of-mind remote teams: The challenge of "out-of-sight-out-of-mind" remote teams centers around making sure achievements are recognized, encouraging productive meetings, and preserving the magic of coffee break, lunch, and other face-to-face discussions.
Monthly cadence treadmill anxiety: The challenge of meeting monthly cadence deadlines—with accurate data—centers around the necessary workflow optimizations that follow a shift to remote teams and even different time zones.
At AzTech, our experience in overcoming these challenges shows that remote work can actually be good for Earned Value Management. In fact, we have found that agile EVM teams can work from home, they can achieve the same or improved data quality, and they can meet deadlines even better than they did in the office.
Let's take a look.
Overcoming Out-of-Sight-Out-of-Mind Challenges (5 Tips)
Work-from-home presents out-of-sight-out-of-mind challenges for managers and employees alike. On the one hand, managers want to feel like their teams are on-task and engaged with their responsibilities and their teams—and they need to show that productivity isn't dropping off.
On the other hand, people want their managers to notice the hard work they do and to value their productivity—and they want to show their teams that they're not only hitting their deadlines but also growing their knowledge and skills.
Here are five tips for overcoming these "out-of-sight-out-of-mind" challenges while boosting transparency and productivity when EVM teams are working from home:
1. Make Weekly Status the Norm
Have teams get into the habit of sharing and showcasing the things they accomplished during the past week. This ensures that everyone's contribution is seen, and it helps leaders and project managers keep an eye on progress. Plus, it helps the team see the work that has been done, and reveals any issues that they need help resolving.
2. Celebrate Achievements of Individual Team Members
Showcase the achievements of at least one team member at each meeting. This is valuable to provide lessons learned, to share an tips or new skills, and it opens the door for others to ask for help—so they can solve their problems or issues quickly and collaboratively.
3. Create Team Chat Groups
Most people worry about losing the creative, problem-solving magic of those spontaneous coffee room and lunch chats. Getting everyone on a chat app like Microsoft Teams or Slack—and setting up multiple group chats—creates virtual spaces for those moments to happen. It also allows team members to discuss ideas in one-on-one texts and group-based interactions.
Ultimately, team chat groups preserve the rich sense of community and relationships that teams enjoy at the office—and it lets team members break out their favorite emojis, share jokes, and talk about the weekend. Have fun with virtual meetings by throwing in the occasional virtual happy hour or informal tag-up. Keep it light, but bring a topic or question to break the ice and encourage interaction.
4. Breakout the 1- to 2-Hour All-Staff Meetings into Shorter Sessions
Limit the mandatory attendees and encourage optional attendees to skip the meeting by routinely sending out succinct meeting notes with actions, decisions, or questions to all invitees—whether or not they attended.
Also, don't require video on all virtual meetings, and only create longer meetings when they have structured agendas. Finish early whenever possible and give shout outs to those who deliver crisp information. Finally, make space to talk about problems or help needed—and follow through on that help.
5. Make Flexible Work Schedules and Different Time Zones a Competitive Advantage
In our EVM world, security remains a big deal and on-site work was the norm before COVID, but today IT and HR are more flexible than ever. Project teams can take advantage of flexible schedules and different time zones. Though this can be challenging, it also allows for new workflow, breaking work products into phases or steps, and handing off work to get even more accomplished than before.
The tips above lead us to the all-important monthly EVM cadence—and most importantly, the strategies we are using to embrace the post-COVID remote work changes.
How Remote EVM Relay Teams Can Conquer the EVM Treadmill
The EVM business rhythm centers around producing on-time reports to track project performance. Since missing a reporting deadline is not an option, radical change to workflows caused by remote work and teams in different time zones is bound to create some monthly cadence anxiety.
For example, you may be asking the following:
Will we still have on-time data?
Will data quality plummet?
Will EVM compliance suffer and bite us in future compliance or surveillance reviews?
AzTech operated with and promoted remote teams for more agile EVM long before the pandemic forced the change. The tips in the previous section help ensure that remote project teams meet monthly deadlines on schedule and that compliance reviews flow without a hitch. Beyond those tips, we have been using the following two strategies to help EVM teams with the rigorous demands of the weekly and monthly EVM cadence.
1. Take Advantage of "Tag-Teams" and Time Zone Overlaps
With flexible, remote work schedules, some team members start their work day earlier and some finish their work day later. Previously, in-office work followed a roughly 8- to 10-hour schedule. Today, flexible schedules and different time zones add as many 3 to 6 or more continuous hours of teamwork to the workday. These bookended time slots actually bring "bonus hours" to the team without increasing individual work hours.
At AzTech, we are finding a groove with a "tag-team" workflow, where team members in earlier time zones hand off work to those in later time zones. This asynchronicity gives our team the flexibility to work on sequential steps and continually improve work products, and achieve more agile EVM.
2. Break Each EVM Work Product or Artifact into Steps or Stages
Almost every EVM work product has the following basic steps. Have remote team members tag-team to complete these steps for each work product:
Preparation: Download or generate raw, source data.
Draft or preliminary product: Transform data, prepare reports, pivot tables, or such to send to users for inputs or updates.
Obtain user inputs: Gather up any required inputs, such as monthly updates, actual starts or finishes, claiming credit for interim work, and updating forecasts.
Analyze and then find and fix or explain anomalies or outliers: Run performance and/or compliance metrics to improve the data quality.
Final product: Prepare final briefing materials, reports, charts, and dashboards with explanatory notes or narratives.
Review and approve and then submit or present: Obtain final concurrence to have work products ready for internal or external customers.
Again, for every key work product in the above steps, establish workflow and encourage tag-teaming or handing off work along each step until work products are ready for prime time.
Stay Positive and Embrace the Change: Remote Work Can Be Good!
When you consider the perspectives in this article—and the many benefits that come from remote work when it's done the right way—it's easier for agile EVM teams and leadership to stay positive and embrace the work-from-home trend. With the right strategies in place, work-from-home Earned Value Management teams can achieve greater productivity gains, meet monthly cadence requirements, and even increase data quality.
Just in case it wasn't clear, every team mate should still work no more hours than before, but with greater flexibility to have a better work-life balance. Managers can let go of caring whether staff work continuous hours with a lunch break. Instead, they can focus on the EVM deliverables and the quality of decision-making information.
For additional tips, check out our sample EVM cadence below. This shows the typical business rhythm for key processes and outlines how to break key work products into the steps mentioned above. Give it a shot and let us know how it goes!
---
---
Subscribe to our Newsletter:
Services
The latest innovation fueled by 30 years of service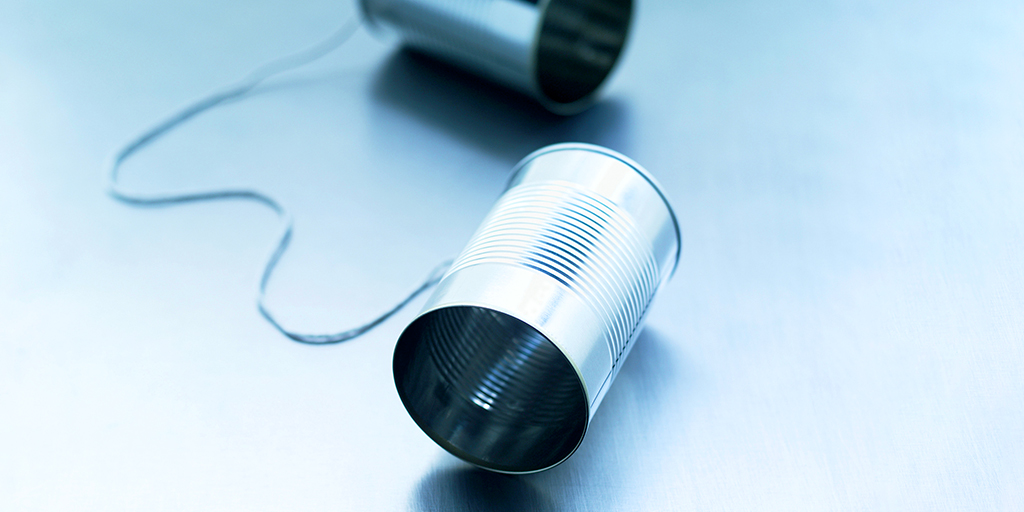 Contact Us
Great relationships start with a conversation